EOS M 300-4
DMLS Quality With up to 10x More Productivity
Different degrees of automation for individual requirements
Consistent part quality over the entire build space
Up to four precision fiber lasers cover the entire 300 x 300 mm area
Automation
The EOS M 300-4 enables flexible adaptation to all individual requirements through various degrees of automation, helping to ensure an optimized workflow.
Quality
The exceptional laser and performance stability ensures consistent part quality over the entire build space, including full coverage of overlaps.
Productivity
Up to four precision fiber lasers work over a 300 x 300 mm area, with each laser covering the entire space.
Technical Data EOS M 100
Construction Volume

300 x 300 x 400mm (11.8 x 11.8 x 15.8 in)

Laser Type

Yb-fiber laser; 4 x 400 W

Precision Optics

4 F-theta-lenses; 4 high-speed scanners

Scan Speed

up to 7.0 m/s (23 ft./sec)

Focus Diameter

approx. 100 µm (0.004 in)

Power Supply

3 x 80 A

Power Consumption

max. 36 kW / typical 26 kW

Compressed air supply

7,000 hPa; 15 m³/h (102 psi; 530 ft³/h)

Machine Dimensions (W x D x H)

5,221 x 2,680 x 2,340 mm (205.6 x 105.5 x 92.1 in) (with EOS Transfer Station M)

Recommended Installation Space

min. 8,800 x 5,200 x 3,500 mm (346.5 x 204.7 x 137.8 in)

Weight

approx. 5.500 kg

Software

EOSPRINT 2, EOS ParameterEditor, EOSTATE Monitoring Suite, EOSCONNECT Core, EOSCONNECT Core, EOSCONNECT MachinePark, Materialise Magics Metal Package and modules.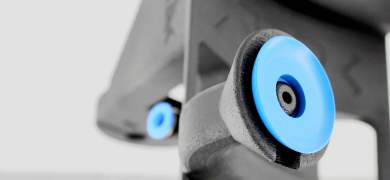 Industrial 3D Printing for Automation and Robotics
Additive Manufacturing for Handling Systems
Automation is moving forward, and all types of production and intralogistics processes are becoming increasingly networked thanks to digitalization. Robotics and gripping systems play a key role in this. But gripping technology in particular is constantly facing new challenges. Additive manufacturing makes it possible to address rapidly changing market trends in a targeted manner.
More information →
3D Printed Molds and Tools
Reduce Cycle Times, Increase Cost-Efficiency
Why using additive manufacturing to produce 3D printed molds and tools? As an industrial production method, the 3D printing process of additive manufacturing offers enormous design and manufacturing freedom. The most complex of shapes can be designed and produced in the highest quality, quickly and cost-efficiently, even for small batch sizes. In this way, the process provides a solution to a tooling challenge faced by many tool and mold makers:
In many industries, producing specialized tools and parts is one of the most resource-intensive manufacturing processes. Conventional processes are typically expensive, time-consuming and technically very challenging. The 3D printing process with EOS metal materials is the answer.
More information →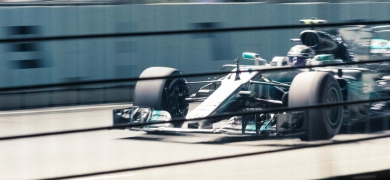 3D Printing in Practice
Additive Manufacturing in Motor Sports
Faster, lighter – and always safe: these are the requirements of motor sports development. For decades, EOS has been working with customers to exploit new potential using industrial 3D printing.
More information →