EOS M 300-4
DMLS Quality With up to 10x More Productivity
Different degrees of automation for individual requirements
Consistent part quality over the entire build space
Up to four precision fiber lasers cover the entire 300 x 300 mm area
Automation
The EOS M 300-4 enables flexible adaptation to all individual requirements through various degrees of automation, helping to ensure an optimized workflow.
Quality
The exceptional laser and performance stability ensures consistent part quality over the entire build space, including full coverage of overlaps.
Productivity
Up to four precision fiber lasers work over a 300 x 300 mm area, with each laser covering the entire space.
Technical Data EOS M 100
Construction Volume

300 x 300 x 400mm (11.8 x 11.8 x 15.8 in)

Laser Type

Yb-fiber laser; 4 x 400 W

Precision Optics

4 F-theta-lenses; 4 high-speed scanners

Scan Speed

up to 7.0 m/s (23 ft./sec)

Focus Diameter

approx. 100 µm (0.004 in)

Power Supply

3 x 80 A

Power Consumption

max. 36 kW / typical 26 kW

Compressed air supply

7,000 hPa; 15 m³/h (102 psi; 530 ft³/h)

Machine Dimensions (W x D x H)

5,221 x 2,680 x 2,340 mm (205.6 x 105.5 x 92.1 in) (with EOS Transfer Station M)

Recommended Installation Space

min. 8,800 x 5,200 x 3,500 mm (346.5 x 204.7 x 137.8 in)

Weight

approx. 5.500 kg

Software

EOSPRINT 2, EOS ParameterEditor, EOSTATE Monitoring Suite, EOSCONNECT Core, EOSCONNECT Core, EOSCONNECT MachinePark, Materialise Magics Metal Package and modules.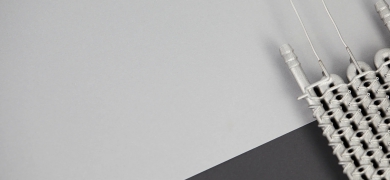 3D Printing in Practice
More Energy Efficiency With Additive Manufacturing
For many applications, sophisticated cooling technology is important. For gaming PCs, data centers, automobiles, LED modules, the chemical industry and many more; wherever you need to dissipate heat, heat exchangers and cooling elements are essential. Their size is often a challenge. For example, hand-held electronic devices need to house increasingly powerful technology that requires cooling. In addition, they need to integrate new functionality quickly, meaning that the heat problem needs to be solved again and again. This quickly pushes conventional production processes to their limits.
More information →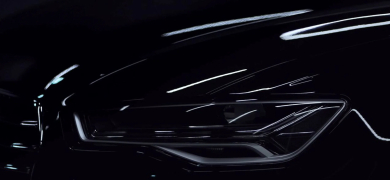 3D Printing in Practice
Additive Manufacturing for Serially Produced Vehicles
We help our customers implement additive manufacturing wherever it can fully demonstrate its strengths. This ranges from major changes to logistics systems, detailed equipment customization and lightweight parts, to engine technology fine-tuning. 3D printing technology holds the potential to optimize the automotive production value chain and react quickly and flexibly to new trends. This potential is extremely valuable in an industry where every player, automotive manufacturer, OEM and tooling provider faces high costs and innovation pressure.
More information →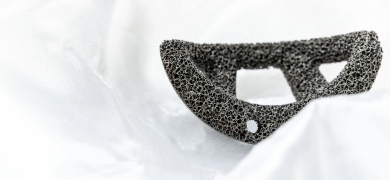 3D Printing in Medical Technology
Additive Manufacturing for Orthopedic Technology
EOS additive manufacturing technology creates precisely fitting instruments and implants directly from CAD data.
The process manufactures implants based on anatomical data collected from the wearer and allows them to be delivered quickly. This avoids any waiting times or complications due to extended periods of inactivity, so the implants fit better. It also speeds up the healing process as a whole and has a lasting positive impact on the patient's quality of life.
More information →